Hey there!! Got a couple of projects to show you today! Some of these were actually done a while ago, but I am behind in my blogging!! (BAD BLOGGER!!) They are all for Spinky Dink Scraps. I have actually been freelancing for her for a while and when she had a call, I decided to go for it!! She was crazy enough....oops...I mean nice enough to take me on permanently!! YAY!!
Anyway, these first two were made with her
Unforgettable
kit! I ADORE this kit! It has gorgeous colors and the elements are AMAZING!! If you have never tried her stuff, you can't lose with this one!!
These boxes were made by printing her papers out on plain white cardstock. The template I used is by the Cutting Cafe!
Next I have this layout, which was created using a template from
Susan Robinson Designs
and is available at
Digital Scrap Ink!
So...let's switch kits!! These next two layouts are made from her newest kit -
FUTURE STAR
!! I love the colors in this kits! It's one of my favorite combos and we all know those boy combos are tougher to find than the girls combos/kits! This one is AWESOME!! This one is exclusive to Elemental Scraps!
This first layout was made using a template from
Amanda Heimann Designs
and you can find it
HERE
at Scrap Orchard.
I also created this layout with a template by Denise Beatty originals. Yes - I use templates a LOT!! They are my best friend - I totally love them!! Being a relatively new digital scrapper (I assume I am not going to be able to say that for too much longer) they make easy placement!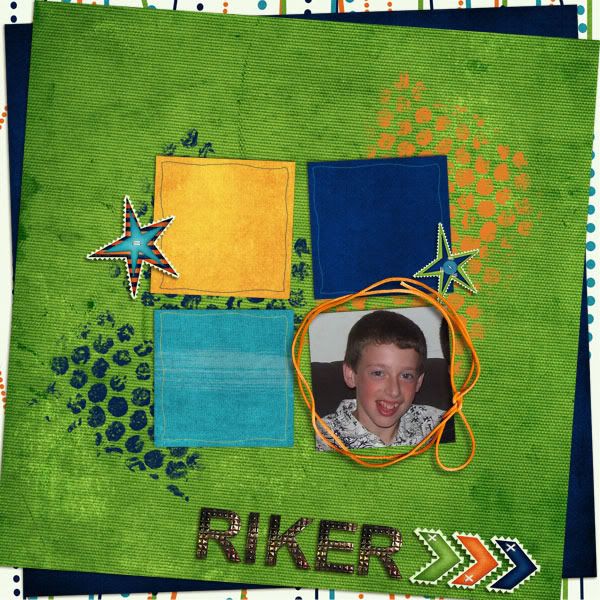 And that's it for the moment!!